Nothing taste better than warm soup on a cold winter day. This nutrient dense red lentil soup with lemon recipe is so delicious, inexpensive and easy to make. Red lentils are low in fat, rich in fiber, protein, folate, iron, potassium and plant compounds called polyphenols with anti-inflammatory benefits. Lentils are a staple in my kitchen, especially the red ones. Red lentils are a great source of protein for anyone, and even more so for those who consume a plant-based or vegan diet. Lentils come in a variety of textures, taste, and colors like red, brown, green, black and yellow.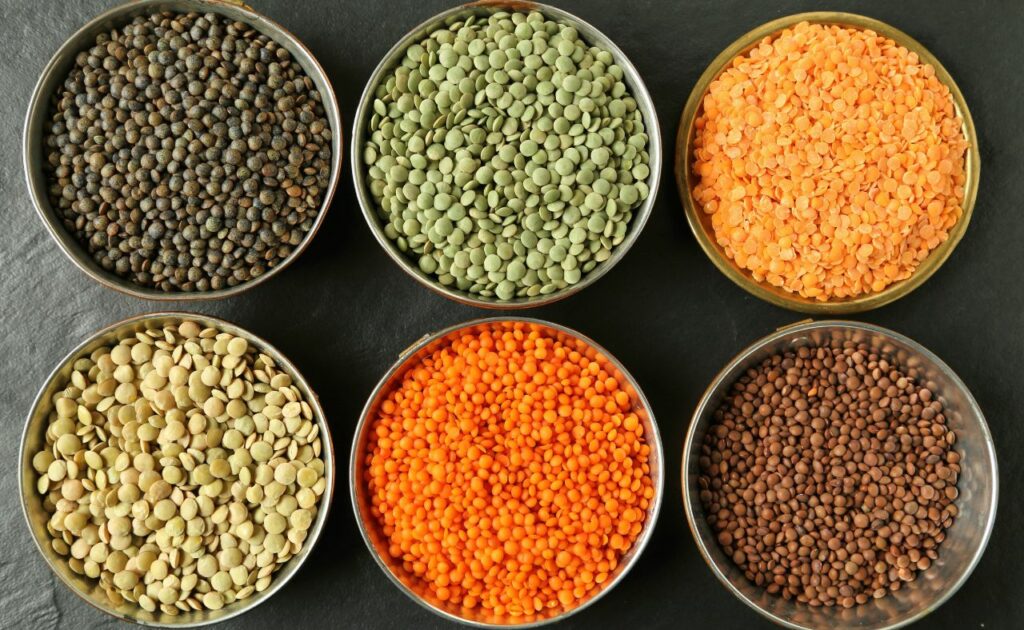 I use organic red lentils in many of my soup recipes because they don't take long to cook and they don't require pre-soaking. You'll just need to give them a good rinse before cooking. Incorporating red lentils in recipes can provide you with many health benefits because of their nutrient dense profile.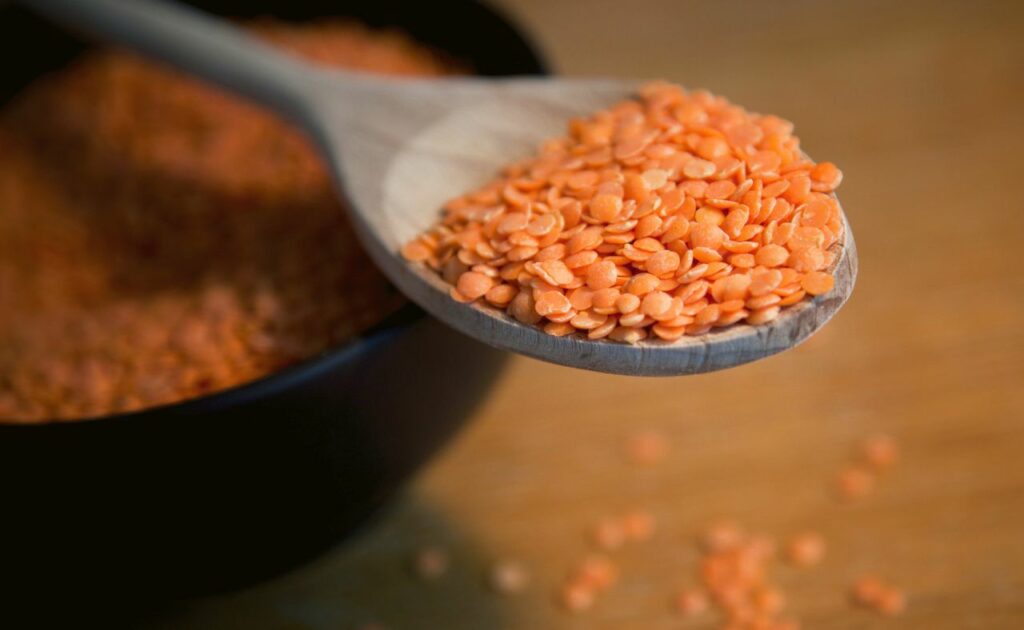 NUTRIENT PROFILE
One cup of cooked red lentils has about 15 grams of fiber which is almost half of the recommended dietary intake. Although, lentils have around 40 grams of carbohydrates per cup, they shouldn't impact blood sugar negatively due to the high fiber content in them. They are also high in protein with one cup having around 17 grams of protein. In addition, red lentils are a good source of iron and are rich in B vitamins.
HEALTH BENEFITS
May Reduce your risk of Heart Disease. Red lentils are a great source of magnesium and folate which supports heart health. Magnesium can improve blood flow and is essential in transporting other nutrients throughout the body. It helps to keep bones strong, blood sugar under control and helps muscles and nerves function properly.
Can help with Weight Loss. Eating red lentils can help you stay fuller for longer due their high fiber content. This can help reduce overeating and excessive snacking. They also help to keep blood sugar under control which helps to prevent those sugar cravings.
Slow the Aging Process. Red lentils are packed with antioxidants and other essential vitamins and minerals. The antioxidants in red lentils can help to repair and protect cells from damage. Red lentils are definitely a food to include for longevity.
Promotes a Healthy Gut Microbiome. Lentils have slow-digesting resistant starch that delays the absorption of carbohydrates that has blood sugar lowering effects. In addition, they are a great source of prebiotics that feeds your gut flora to help prevent digestive diseases.
All in all, red lentils are a superfood that you'll want to be sure to include on your grocery list. Be sure to give this deliciously easy recipe a try.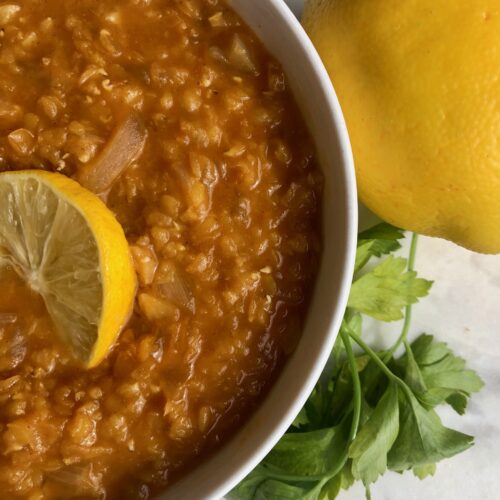 Quick & Healthy Red Lentil Soup with Lemon Recipe
This red lentil soup is loaded with lots of nutrition that's full of flavor, protein, and fiber. It's a perfect meal on a cold winter day.
Ingredients
1

sweet onion, diced

4

cloves

fresh garlic, minced

2

tbsp

avocado or extra virgin olive oil

1/2

tsp

smoked paprika

1/2

tsp

cumin powder

3/4

tsp

salt

1

cup

red lentils, dried

4

cups

vegetable broth

1

lemon, juiced
Instructions
Dice the onions and mince the garlic.

Add oil to stock pot. Add in garlic and onions. Heat to medium-high heat and saute the onions and garlic until slightly browned.

Add in the cumin and smoked paprika, stir well.

Add the vegetable broth, red lentils, lemon juice and a little lemon zest to pot.

Simmer on low for about 20 minutes, stirring halfway through.

When done, add soup to into bowls and serve.
[/et_pb_text][/et_pb_column][/et_pb_row][/et_pb_section]